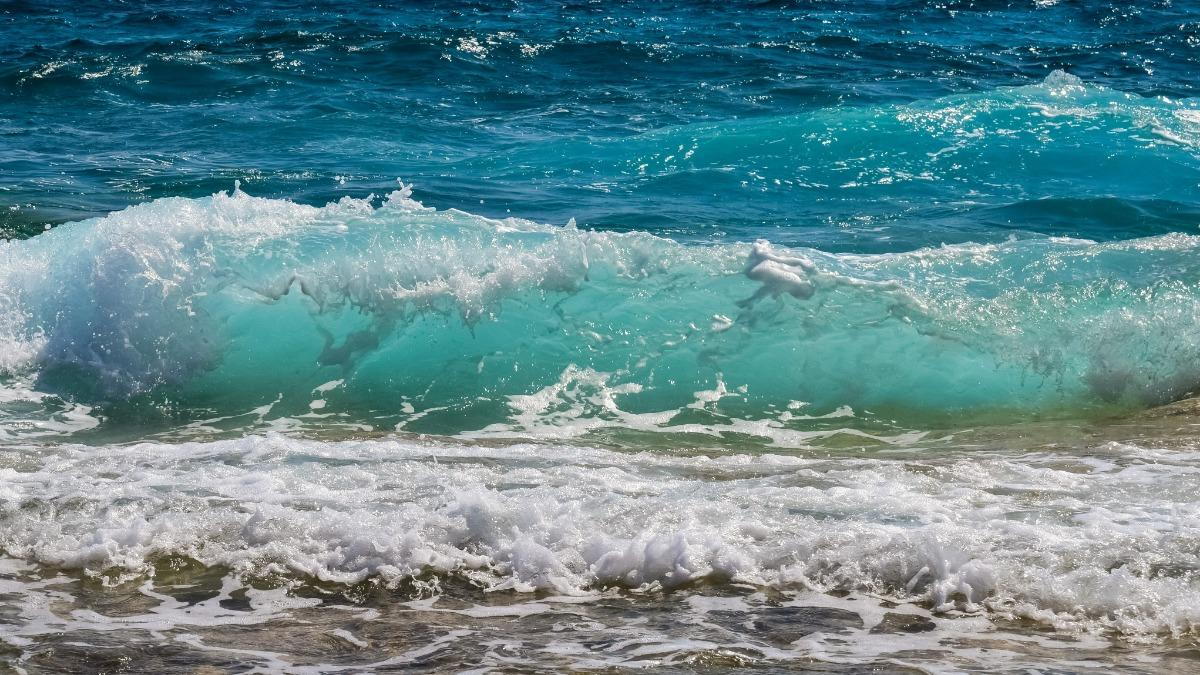 "When it rains it pours but you didn't even notice
It ain't rainin' anymore, it's hard to breathe when all we know is
The struggle of staying above the rising water line."
                                                                                                — Rainbow
                                                                                                Song by Kacey Musgraves
My grief feels like waves. Some days have giant tsunamis. The skies are dark, the wind intense, and the waves monstrous. I am pounded and beat up. Other days the waves are rough and the current is strong, and I am swept along in a direction I never wanted to go. I feel powerless and confused. How did I end up here? And other days the waves seem more manageable, but there are still waves to navigate, and I think I've got this but then out of nowhere comes a monster wave. I am trying desperately to keep my head above water. It is all I can do, and I'm exhausted.
I have found the image of buoys to be helpful. Something to cling to, that will hold me up when I am too tired to hold myself up any longer.
I have clung to a lot of buoys over the last year! Over the next several weeks, we are going to take a cruise and visit lots of buoys. Maybe they can be helpful to you, on whatever journey of loss you are on.
Maybe someone you loved, a person or a pet, died. Or you, or someone you love, is sick. Maybe something happened to your home or your job, or in your community. Or your family changed. Grief is not just associated with death, but with the loss of something we hold dear. We will all mourn; loss is a part of everyone's life.
"Blessed are those who mourn, for they will be comforted." — Matthew 5:4
It's a bond that connects us all. And what is promised is that those with the courage to mourn will find a strange blessing: that after the sadness is expressed, the pain released into the accepting air, it is as though some love at the heart of life wraps its arms around us and says to us "I am with you. You are not alone." (Martha W. Hickman, Healing After Loss)
Wishing you comfort and healing,
Leigh